Aluminium hydraulic davits
Yacht Automation
This system is for lauching a light tender.
---
GENERAL DESCRIPTION
Travel of the davit: 1800mm
Maximum load per davit: 300kg
Source voltage: 12V DC
Max power consumption: 200A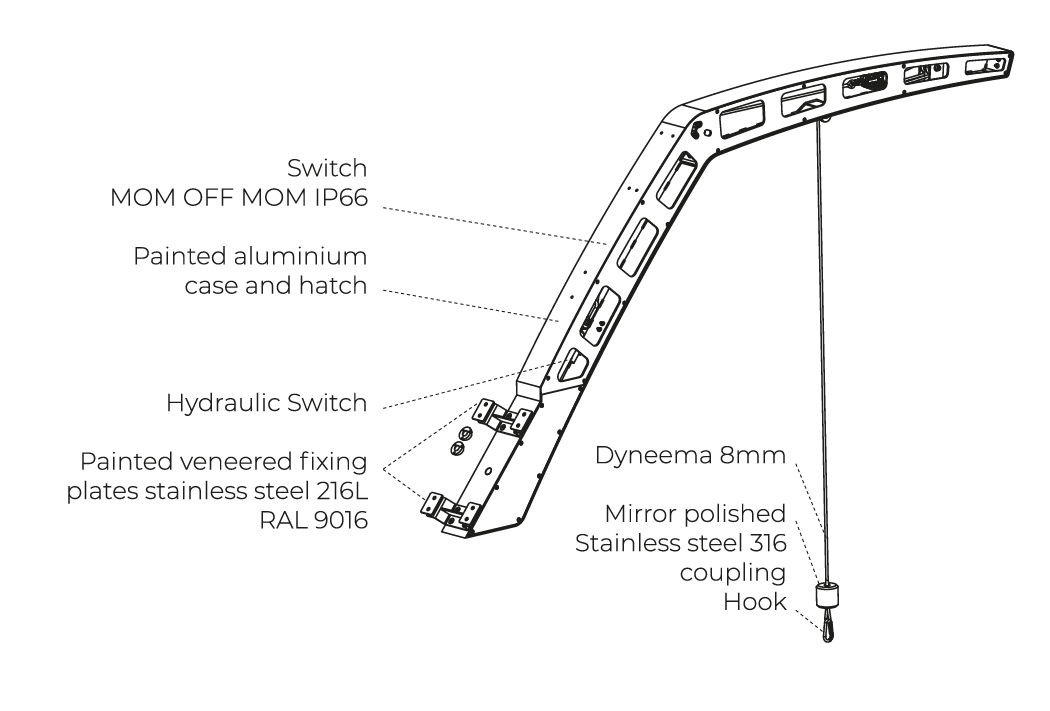 ---
OPTIONS:
Speed control: Simultaneous ascent and descent (at the same speed) regardless of the load on each of the davits. Maintains a horizontal level for the annex attachment when ascending or descending.
Emergency hand pump: For maneuvering the davits (up and down) in case of electrical failure on board.
Remote control: Used to control the davits (up - down) remotely located and unconnected (port - starboard) of connected and simultaneous. IP67 transmitter with shock protection. 
Variations: Depending on the weight of the attachment, the davit travel or the desired speed, we can orffer a model in an electric version.