Electric bathing ladder
Yacht Automation
This system has been designed for the electrical deployment of a bathing ladder.
---
PRÉSENTATION GÉNÉRALE
Guidance: The ladder is guided by two plastic pads sliding in a polyester housing. The upper rung of the ladder moves in these two pads. The tilting of the ladder is ensured by two plastic ramps fixed on the polyester case. The stop point of movement is ensured by stops fixed at the ends of the slides. 

Movement: Ladder movement is through a 12V DC electric motor located outside the waterproof polyester box. This motor controls a set of sprockets / chain which ensures movement of the latter. Limit points stop the ladder in the retracted and deployed positions.

Operation: The control buttons can be moved and placed on the side. However, they must be placed so the ladder can be seen when moving. The user must press and hold the control button during the entire movement.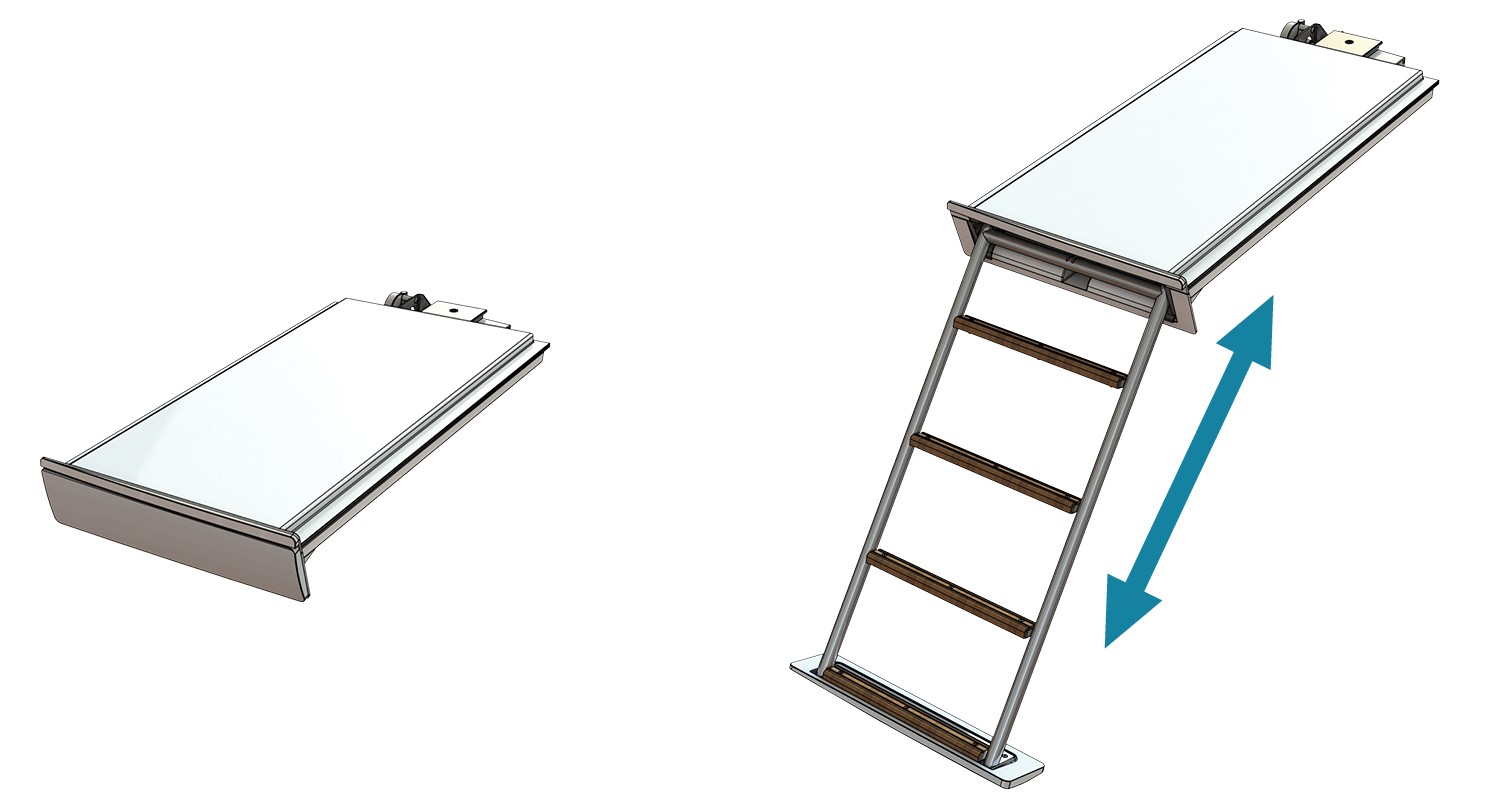 ---
FITTING EXAMPLES