Horizontal swing door
Yacht Automation
Noval offers a solution for every type of sailing boat companionway project.
Our entire range has been designed to facilitate installation on your boat.
---
EXAMPLES OF APPLICATIONS: BÉNÉTEAU OCÉANIS 31 - 34 - 37 & ALIBI 54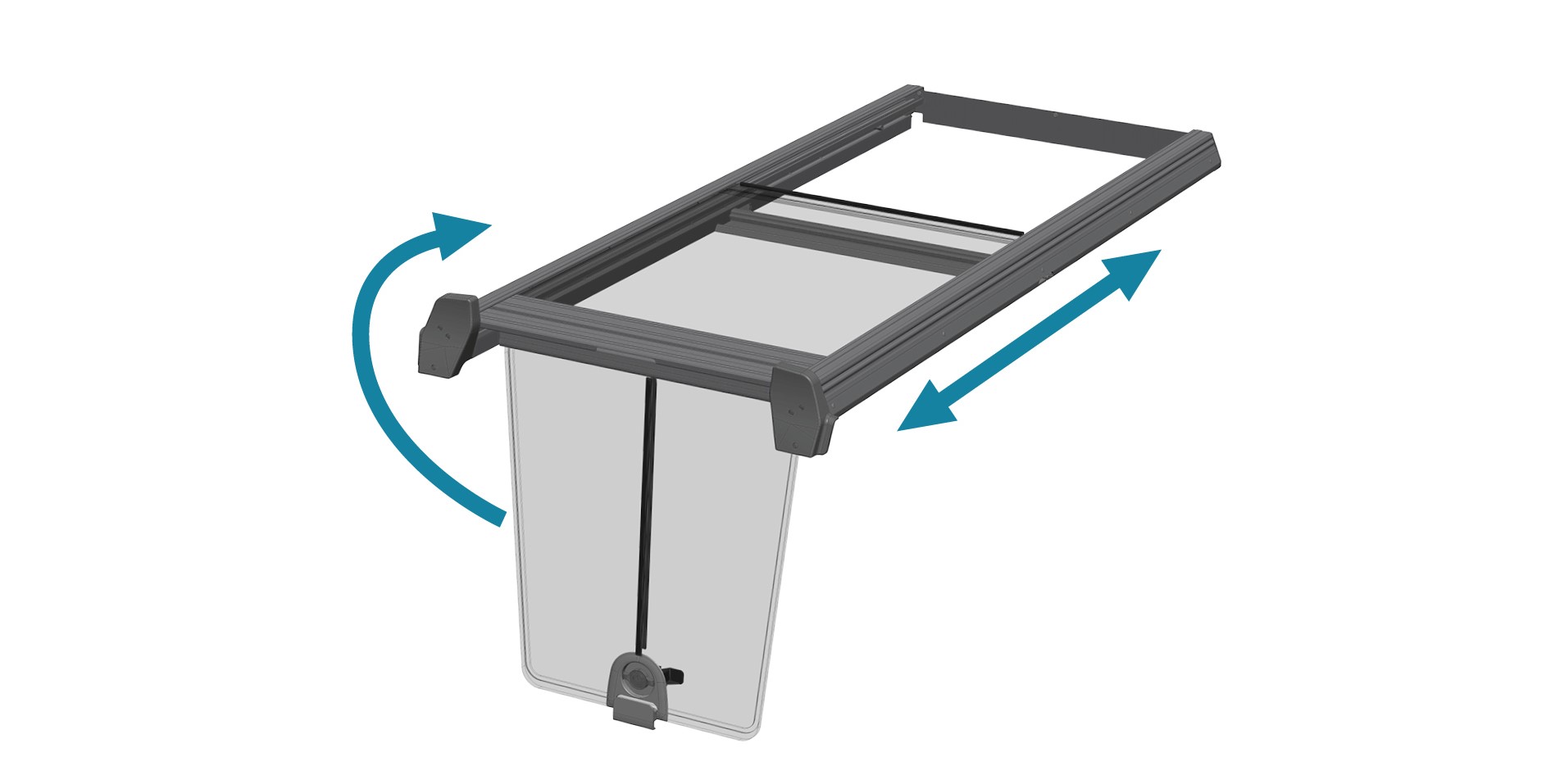 This manually operated system allows you to store the door under the sliding panel. The door stays in position like this. This reduces the height of the structure and solves the problem of storing the door once the companionway is open.
This companionway is watertight but contributes to the ventilation of the boat.
To ease door manipulation, it can easily be connected to the horizontal panel. 
The horizontal swing door has 2 positions: fully open or fully closed, regardless of the position of the horizontal sliding panel which can be kept in any position.
To close the companionway, pull the sliding panel with the door attached, then once the panel in place, tilt the door, which then locks the panel.