Polyester motorized sun awning
Yacht Automation
This system motorizes the movement of a polyester sun awning.
---
GENERAL DESCRIPTION 
This system consists of: 
Electric control box
Motorization package
Wheel covers kit (brushed aluminium surface)
Set of guide pads and wheels
A rigid polyester awning can be supplied on request.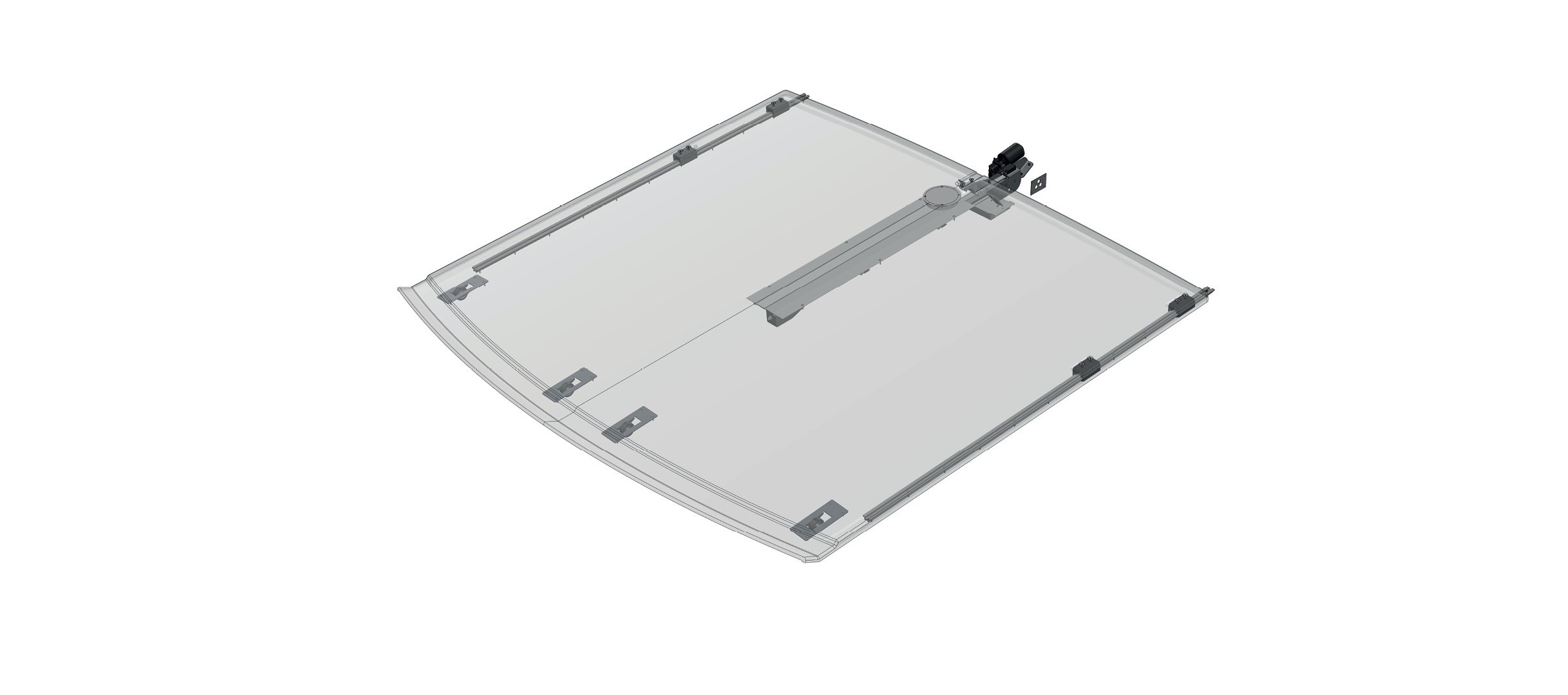 ---
DIMENSIONS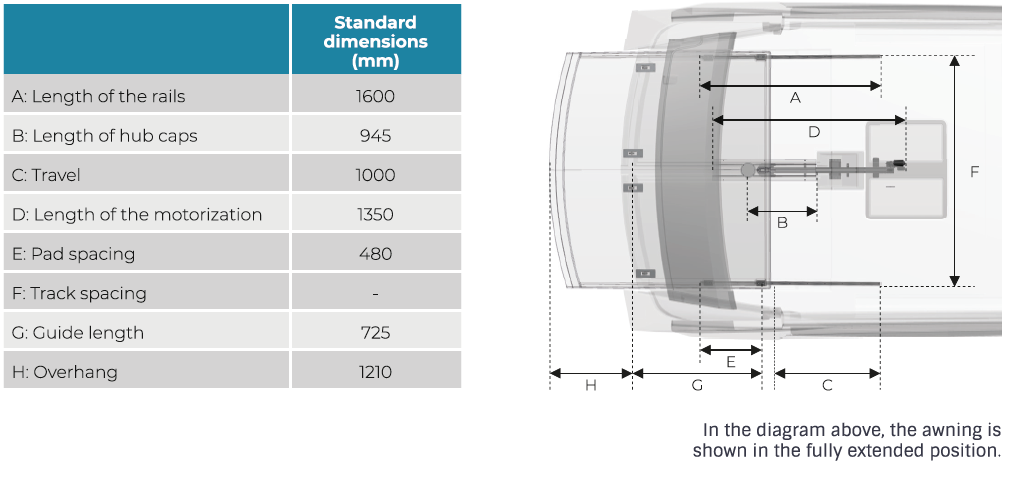 Speed: The speed of the moving awning is about 0.1 m/s
Power source: Supply voltage in 12V DC or 24V DC
Controls: The system is controlled by a button (MOM OFF MOM) on the electronic box
Steering: press the control button
During navigation: We recommend not sailing with the awning open. For this purpose, the mechanism is supplied with a light on the electronic box indicating that the awning has not been stored. This light can be displayed on the dashboard of the boat, for example.